Our Archive page is currently being built and updated. We're opening up the family library to the public and adding to it with kind donations from readers. Click on the headers above to find the publication you would like to find out more about.

Please get in touch with any questions at Alban.Low@sampsonlow.com

Below is a miscellaneous selection.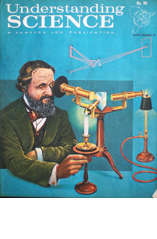 Understanding Science 1962-1964

All images copyright of Sampson Low Ltd